Faith at home with St Mary's Church Sunday Club

Hello everybody!
Dear everyone
last week we thought about a very big picnic. Do you remember the fish the boy brought, the ones that were shared with so many people. This week we are thinking about fish and fishermen and how Jesu helped the disciples to catch a huge net full of fish
here is the story:
and here is a colouring page:
craft:
Cut out boat and fish shapes was in the picture below and stick on blue card or white card painted blue and left to dry before sticking the shapes on. If you have 2 different blue shades it will look better! You can change the shade of blue paint if you have white paint to mix in.
For the net use a 4″ x 5″ piece of yellow tissue paper folded in half three times until it is a little less than 1″ wide.  Then cut as shown in the illustration below.  Cut from both sides without stopping just short of the other edge.  Carefully unfold and stretch the paper net over the fish in the water.  Use a glue stick to add a line of glue where you want to place the each edge of the net and gently push the edges of the net onto the glue.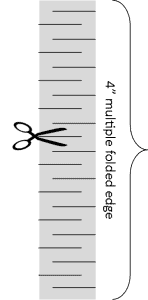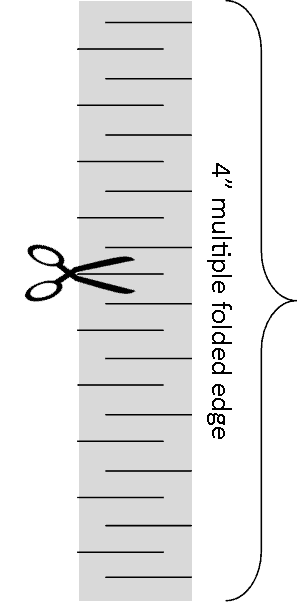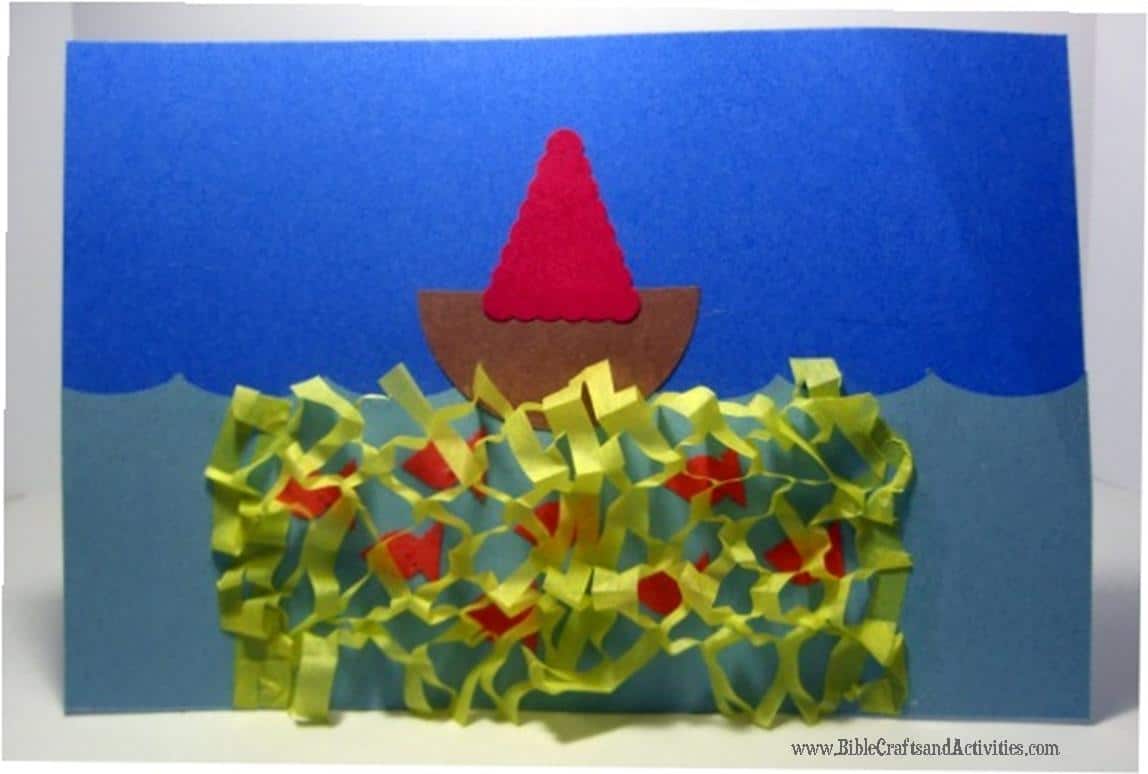 Contact:
Families and children are warmly welcome at St Mary's and we have close links with Great & Little Shelford CofE (A) Primary School, which is next door to the church.